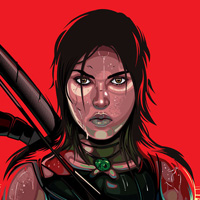 I diritti delle immagini © appartengono all'autore
per contatti: vedi profilo Facebook clic
Samuel "Sho" Ho – profili

MAESTRI
[flagallery gid=10 skin=green_style_jn]
THE MONIKER
The moniker "No Small Victories" comes from the recognition of the many highs and lows that one goes through when they choose a profession/lifestyle that is off the beaten track. The act of creation (regardless of discipline) may offer the greatest sense of liberation but can often be isolating and private. To be bold enough to share it with the world and feel worth in your contribution is an ongoing struggle that most will endure. By stepping back and recognizing the gains (victories!) rather than losses through the many forms of rejection or negative experiences we encounter, we can combat insecurities and focus on creating the artistic significance we wish to achieve for ourselves.
THE ARTIST
Samuel Ho "Sho" is a traveling salesman with nothing but a well kept collection of hats and an insatiable desire to create. A designer by profession and artist by heart, he has had his hands in designing websites, fashion lines, books, athletic shoes, diamond jewelry, accessories, exhibits, interiors, furniture and many other things. He learned his skills by working the designer circuit in Manhattan, NY and was inspired to take up illustration from his roommates in Brooklyn. Blurring the line between fine art and innovative commercial work, Sho has refused to pledge to just one discipline of design so he continues to take on multi-faceted projects. As an illustrator his work is featured in pop art galleries in New York, LA, San Francisco and Paris.
He is also the co-founder of the innovative industrial furniture/interior design firm called Palette Industries which has received great international acclaim. His work is the manifestation of the many ventures and influences that he surrounds himself with.
SELECT CLIENTS and RECOGNITIONS:
Marvel
LucasFilms
Sanrio
Hasbro
Mighty Fine
Coors Light
Grenade
Kranked Bikes
Famous Stars and Straps
Young and Reckless
Rock Shox
Carnegie Hall
Jim Gaffigan
Studio Dror for PUMA USA
Pusch Clothing
2K by Gingham
Tattoeed Steel
Warner Bros Entertainment
Tivoli Audio
Tank Theory
UNESCO
Felissimo
CORONAVIRUS
Stiamo ancora effettuando consegne abbastanza normalmente, ma gli ordini potrebbero richiedere qualche giorno in più rispetto al solito. Stiamo facendo del nostro meglio, ma non possiamo avere tutti i nostri collaboratori che raccolgono e imballano gli ordini come al solito. In Italia le Poste e i corrieri funzionano con qualche limitazione, quindi attualmente prevediamo che la maggior parte delle consegne arrivino più o meno con gli stessi tempi, ma i ritardi sono probabilmente un po' più probabili. Le consegne internazionali possono richiedere più tempo del solito, a seconda della destinazione: alcuni paesi non accettano affatto consegne, mentre altri hanno solo ritardi limitati.
Stiamo ancora ricevendo ordini da molti dei nostri fornitori, ma alcuni ora hanno chiuso e altri chiuderanno molto presto. Gli articoli che sono esauriti potrebbero rimanere così per qualche tempo. È probabile che gli ordini che arrivano da altri paesi vengano ritardati.
Questo è probabilmente tutto ciò che devi sapere, ma se vuoi sapere qualcosa in più su ciò che stiamo facendo …
Tutto il personale dei magazzini periferici che può lavorare da casa lo sta facendo, il che riduce la potenziale diffusione del virus per tutti.
Stanno tutti facendo molto più lavaggio e igienizzazione delle mani del solito (e hanno sempre avuto un disinfettante per le mani in molti punti del magazzino per evitare di diffondere malattie tra il personale).
Il personale dei magazzini lavora ora in due turni, quindi solo la metà del solito numero di persone lavora insieme. Ciò significa che alcuni ordini che di solito escono lo stesso giorno verranno posticipati al giorno successivo, in particolare il lunedì in cui ci stiamo aggiornando dal fine settimana, ma è il modo migliore per ridurre il numero di persone che hanno contatti, e lasciare che le persone mantengano un po 'più di distanza, questo è importante.
Quindi, per la maggior parte, speriamo che non noterai troppe differenze, ma tieni presente che potrebbero esserci un giorno, due o più per le nostre consegne in Italia e le linee telefoniche potrebbero essere più occupate mentre ci sono meno persone in ufficio per rispondere alle chiamate.
Ancora più importante, tieniti al sicuro anche tu – segui i consigli del SSN!